Sport Venues & Campus
Great music and even better connectivity
It is Saturday and more than 100,000 people are waiting for the first concert to start at the brand new RCF Arena in the Italian province of Reggio Emilia. Luciano Ligabue celebrates his 30-year career in a concert eagerly awaited by fans after cancellations in 2020 and 2021 due to the pandemic.
The RCF Arena is now the largest open-air modular structure in Europe, with 250,000 square metres for national and international concerts and productions, equipped for high-quality sound and limited acoustic impact on nearby inhabited areas.
These days, however, a live show is so much more thanks to connectivity solutions like those installed by Cellnex at the venue, which include a fibre optics-connected distributed antenna system (DAS) delivering a continuous, high-performance mobile connection for the more than 100,000 spectators at once.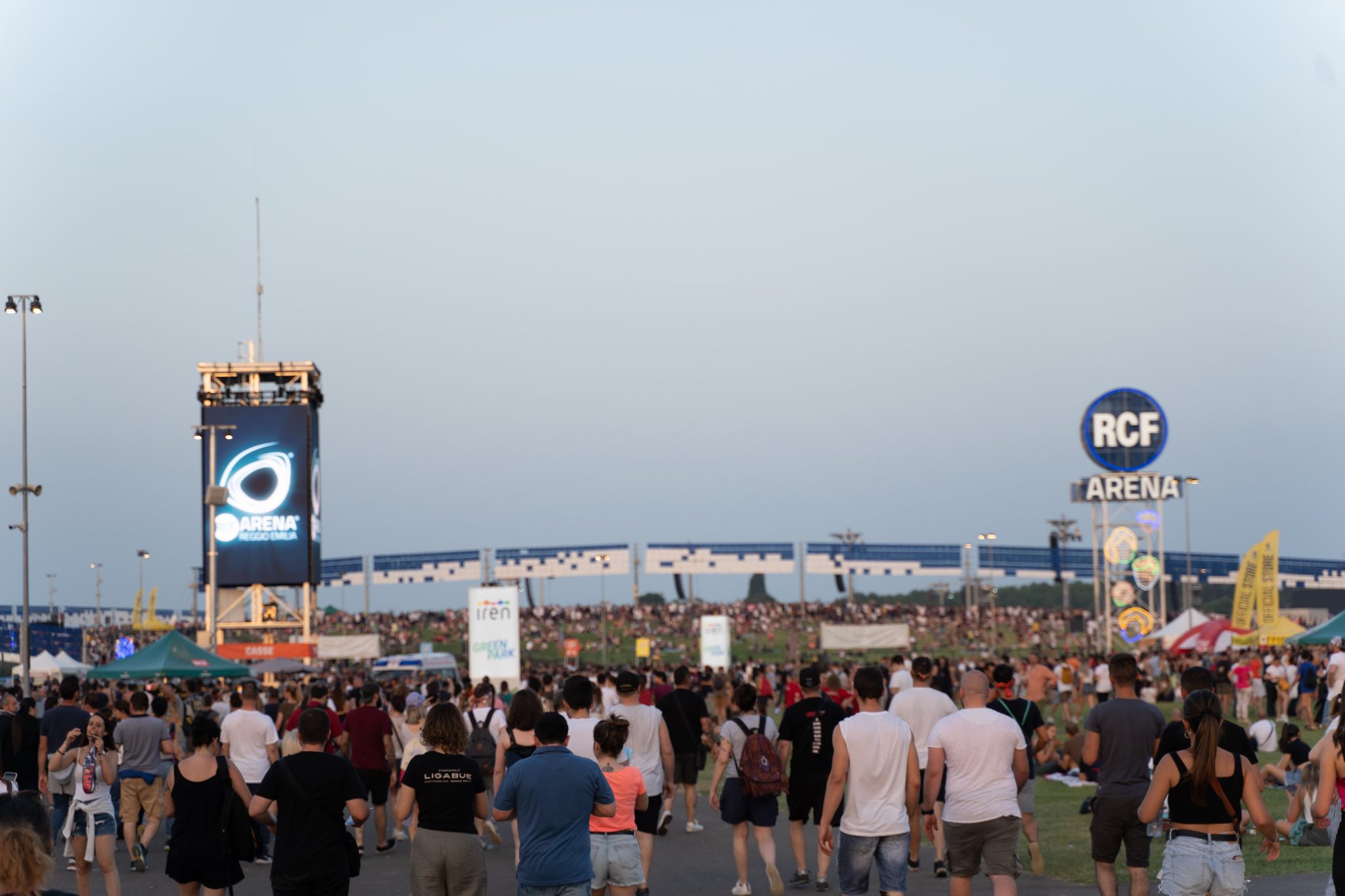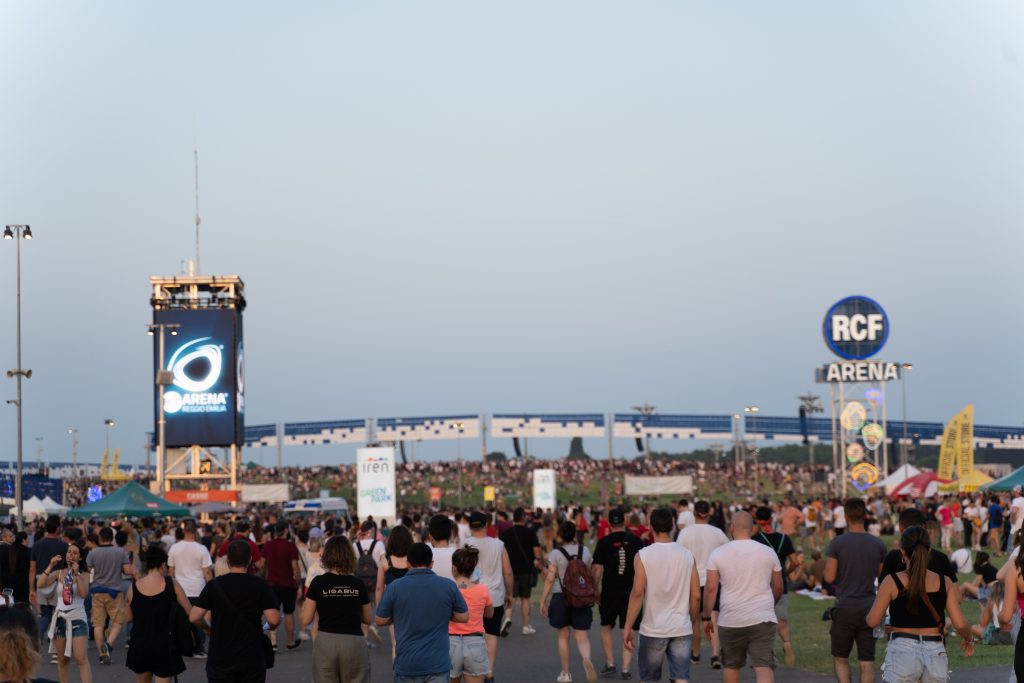 A case in point: During the three-hour concert, the people located at the RCF Arena used their smartphones and tablets to download more than nine terabytes and upload nearly four terabytes of data. The peak came at the beginning of the concert when downloads surpassed 1.6 terabytes and the number of simultaneously connected users topped 70,000.
"Today entertainment requires a readily available mobile connection allowing crowds at a concert to share messages and high-definition images and audio, even via streaming, with their smartphones. Thanks to our 5G-ready DAS antenna system, this was possible for tens of thousands of people at the same time. And let's not forget, a reliable and uninterrupted mobile connection at major events is also synonymous with greater security and better emergency management by the responsible authorities", says Giacomo Palumbo, Cellnex Italy's sales manager for companies and public administrations.
This same connectivity was also key to deploying two innovative security solutions at major events: a mobile app with an "SOS button" and the "Push To Talk Over Cellular" system.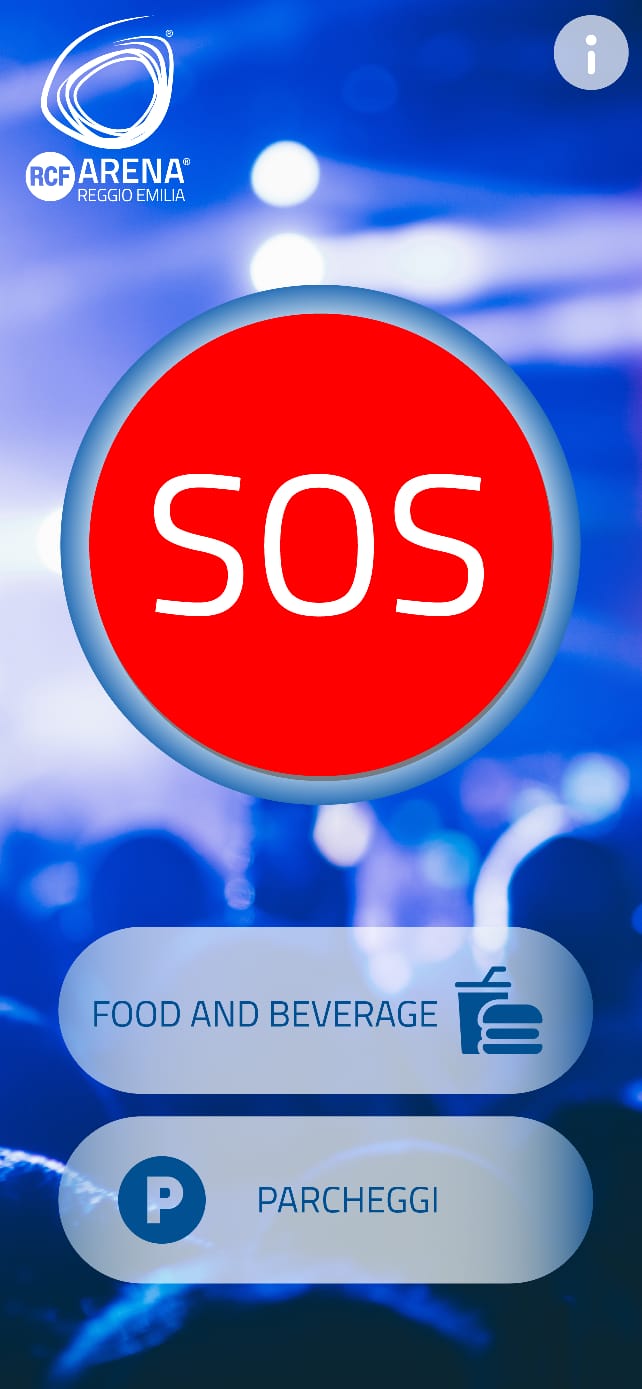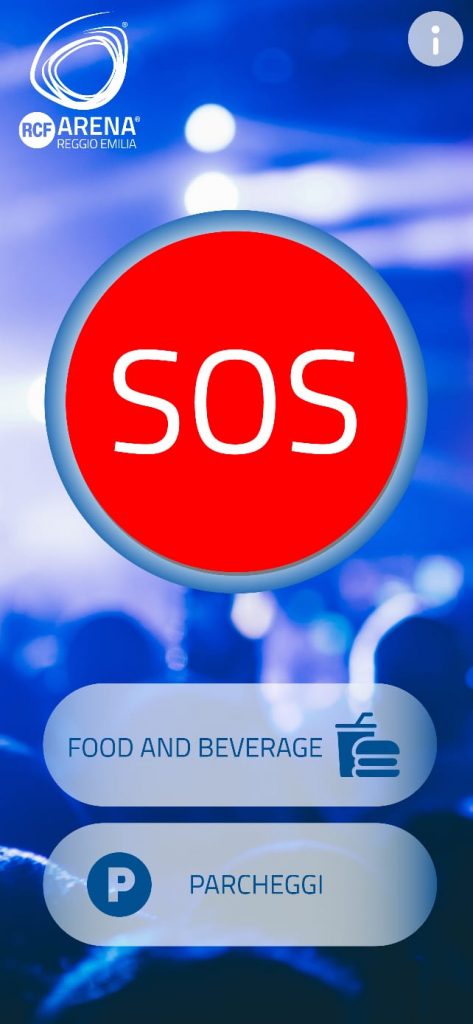 In the event of an emergency, pressing the "SOS button" in the RCF Arena app sends a distress call directly to the venue's medical and security personnel. Moreover, thanks to the seamless mobile connection provided by the DAS, users are geolocated in real time with their device's GPS, facilitating rescue efforts.
The "Push To Talk Over Cellular" service is an integrated secure communications system for closed groups of users –organisers, emergency teams, etc.– incorporating into smartphones the functions typical of professional radio networks. This software makes it possible for devices to communicate with each other quickly, privately and with encryption and to connect to terminals that are "mission critical", i.e. connected to emergency networks typically used by police, ambulances, fire departments and even military.
"We are particularly proud of the system installed at the RCF Arena because the project presented two major challenges from a technical standpoint. One was size: our DAS solution was used in an open-air venue covering thousands of square metres and with thousands of people present at the same time – not a closed space like a stadium. The other involved the compatibility of our connectivity solutions with the professional audio systems at the venue, which, after a series of tests, was certified according to international standards", says Ezio Povia, of Cellnex Italy's business development team.
mehr lesen