Ben jij klaar om je professionele carrière te beginnen?
Bij Cellnex geloven we in het aannemen van divers en jong talent om de toekomst van onze organisatie vorm te geven.
.
Of je nu een student bent en bij ons stage wilt lopen, of net afgestudeerd bent, wij wachten op je.
Cellnex wil werken aan jouw toekomst en rekent tevens op jouw talent en inzet.
read more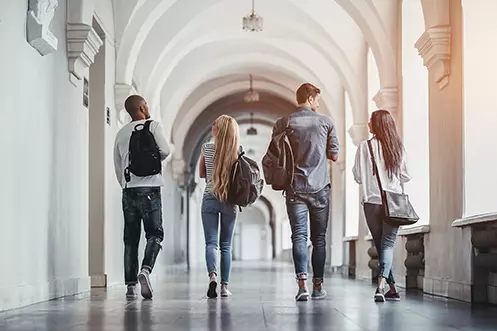 Als je studeert en geïnteresseerd bent om bij ons stage te lopen, bekijk dan de verschillende stage plekken bij onze openstaande vacatures.
Kom bij Cellnex werken als stagiair en doe vanaf dag één praktijkervaring op.
Je komt terecht in een internationale en dynamische omgeving waar men graag samenwerkt. Vanaf de eerste dag werk je met een buddy en krijg je ondersteuning van je manager en collega's om je succes te garanderen.
Waarom werken bij Cellnex?
Wij stellen mensen in staat zich te verbinden met elkaar, waarbij we werken met passie, eerlijkheid en integriteit.
Belangrijkste pijlers
Wij koesteren een constructieve cultuur en gevarieerde teams. Wij geven het goede voorbeeld; iedereen is een leider. We werken samen, delen en innoveren.
Lees meer