Close the mobile connectivity gap
Optimise occupancy and enable modern workstyles for enterprise tenants with ultra-fast 4G or 5G mobile connectivity in your building.​
Coverage you can count on
Cellnex is one of Europe's leading providers of indoor connectivity. We'll identify the coverage gaps in your building, then deliver a cost effective, multi-operator solution that precisely fits the needs of your business and your tenants.​
Your indoor advantage​
High performance indoor mobile coverage is a sure-fire way to attract high value enterprise tenants and lay the foundations for a truly smart building. Uncover your indoor advantage here
Read the brochure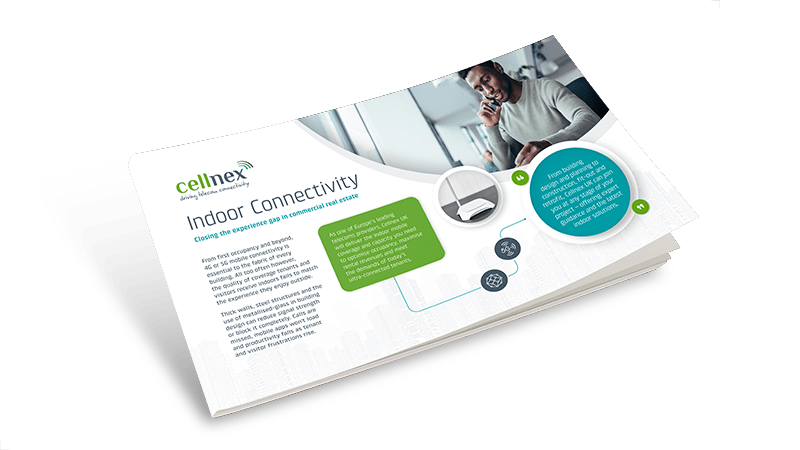 Building your business case
Enhance your service offering, add value and give enterprise tenants the connectivity they to need embrace today's mobile workstyles. Explore the benefits of a fully connected building.
Read the executive summary