Technology
Cellnex Italy participates in the Smart Building Expo in Milan
The profound evolution that the world of security and building automation is experiencing, together with a situation of accelerated technological change, have been practically a mantra during the three days of the event. In this context, integration, digitalization and intelligent solutions will be the main drivers of this market.
Cellnex Italia has participated for the first time at the Smart Building Expo in Milan and at the Milan Smartcity Conference that were held from November 13 to 15 at the Milan Fair (Rho – Milan). The Cellnex team presented the company's latest innovations in the field of Smart Cities and the Internet of Things (IoT), especially focused on smart connectivity solutions. The event in which more than 600 exhibitors participated, was visited by more than 28,000 professionals from 88 different countries.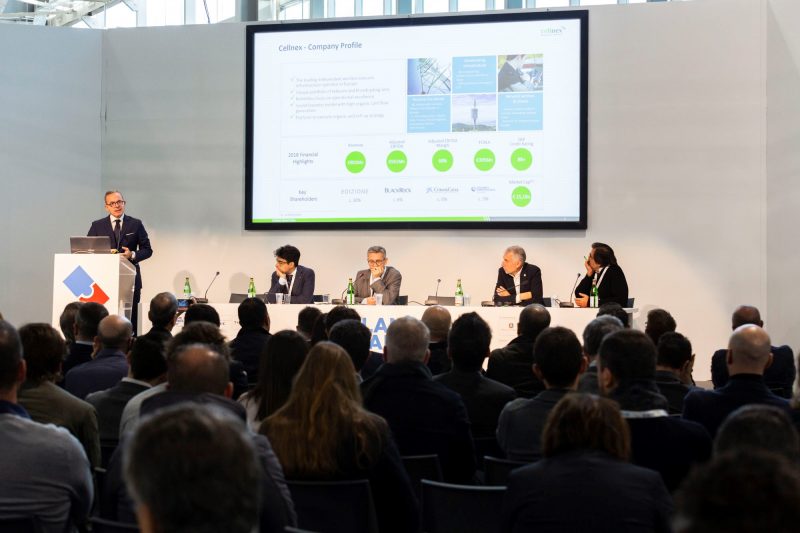 Smart & IoT solutions will be increasingly digital, wireless, easy to install and customized whether they are applied to private homes or to cities, businesses, transportation companies or entertainment venues. These solutions are also the result of the most advanced technological research: biometrics, artificial intelligence, voice recognition or the Internet of things are widely used in all sectors, from building automation to video surveillance, and also control and access tracking.
Regarding building automation, the main topics of the entire range of products and services were the integration processes and the potential of 5G. The close relationship between all technologies is the end of the barriers posed by traditional vertical watertight compartments. Facilities engineering, building automation, audio and video systems, energy saving, digital platforms or telecommunications now work synergistically within a unique and dynamic system, focused on intelligent management and Use of big data.
The feedback received from visitors to the Cellnex value proposition was very positive. In parallel, Gianluca Landolina, Managing Director of Cellnex Italia, gave a conference in the framework of the Milan Smartcity Conference in which he explained the Group's extensive experience in developing this type of solutions, especially in the Spanish market, where it has been pioneer in the development of the first pilot projects for smart cities in Europe.
During his speech, Landolina also took stock of the first DAS systems and small cells installed in Italy by Cellnex, in spaces and buildings as emblematic as the San Siro football stadium, the Milan metro or the Niguarda Hospital.
The Managing Director of Cellnex Italia highlighted that "we want to continue growing and generate value. Currently, we have about 50,000 locations in Europe, 14,000 of them in Italy, including the planned deployments until 2027. We are the leading independent operator in telecommunications infrastructure in Europe and Italy."