Success Case
ESTIBA+ 2022 (2018-2022)
Latest Innovations
Cellnex Telecom, through its company Retevision I SAU, is involved in the "
ESTIBA+ 2022
" project to 
digitalise Spanish ports
, with the aim to attend the growing demand of 
improving efficiency, economy, security and environmental sustainability
. The ESTIBA+ 2022 project focuses on the research and development of technologies for Industry 4.0, in addition with advanced wireless communication solutions, 
to support the automation of ground transport vehicles involved in port operations
:
Technologies for environmental recognition
Technologies for connectivity
Technologies for the automated guidance of vehicles
Technologies for a Smart Ports Platform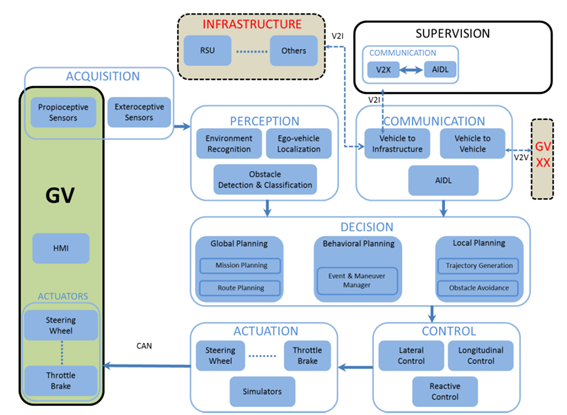 The ESTIBA+ 2022 project aims to benefit several aspects of the port environment:
Reduction of transport costs
Optimization of port space
Minimization the time of port operations
Better use of natural resources
Reduction of the environmental impact and the CO2 footprint
The ESTIBA+ 2022 project is funded by the Strategic Program Framework CIEN-2018 of CDTI (Reference IDI-20181151). Cellnex Telecom performs the project in collaboration with CELSA, DACHSER, EUROHELP, FICOSA y PRODEVELOP y BERGE, who also leads the consortium. Cellnex Telecom, as a reference ICT partner, 
adds value to the project by adapting its vehicle and IoT communications solutions to generate the advanced connectivity solution
 required by the 
Smart Port
.