Success Case
RESILTRACK (2018 – 2020)
Latest Innovations
The Resiltrack project is part of the CIEN programme run by the Centre for the Development of Industrial Technology (CDTI) with reference number IDI-20171003. The aim of this strategic programme is to fund large R&D projects, developed in effective collaboration by business groups to perform planned research in strategic areas for the future and with a potential international projection. The project focuses on railways and their maintenance and repair. There is a broad consensus on the need to move beyond the corrective, preventive and even predictive maintenance stages, implementation of which remains low, towards an integrated and flexible environment that can leverage the advantages and mitigate the disadvantages of each case. We are therefore talking about Reliability-Centred Maintenance (RCM), Risk-Based Maintenance (RBM), Condition-Based Maintenance (CBM) or State-Oriented Maintenance. 
RESILTRACK maintenance 
is a proposal integrating all of these solutions by the consortium and is adapted to present and future demands and requirements. Remaining a benchmark in the railway sector, both in Spain and internationally, requires work on 
research into new maintenance and conservation strategies aligned to the challenges of the 21st century.
The project is structured as follows: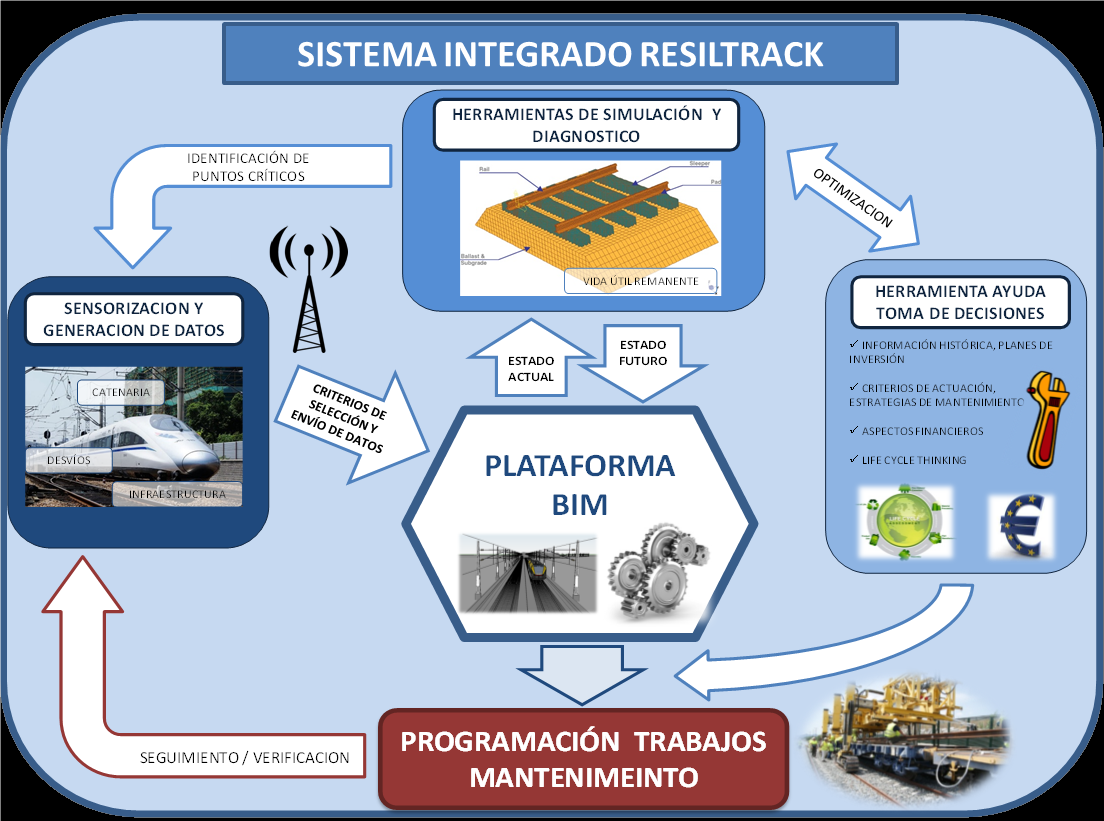 RETEVISIÓN has two main objectives within this project:
To deploy redundant rail transport communications networks using the latest wireless network technologies that are resistant to adverse weather conditions.
To position itself as a benchmark connectivity provider for the rail market.
To protect rail transport communication networks from possible cyber attacks.