Global
An entrepreneur first and foremost: he saw the opportunity and executed it
He began the century at the helm of the telecommunications division of Abertis (Acesa Telecom / Abertis Telecom), where he wanted to emulate the "motorways" concept applied to the infrastructures that carry telecommunications signals, initially in the radio and television broadcasting business.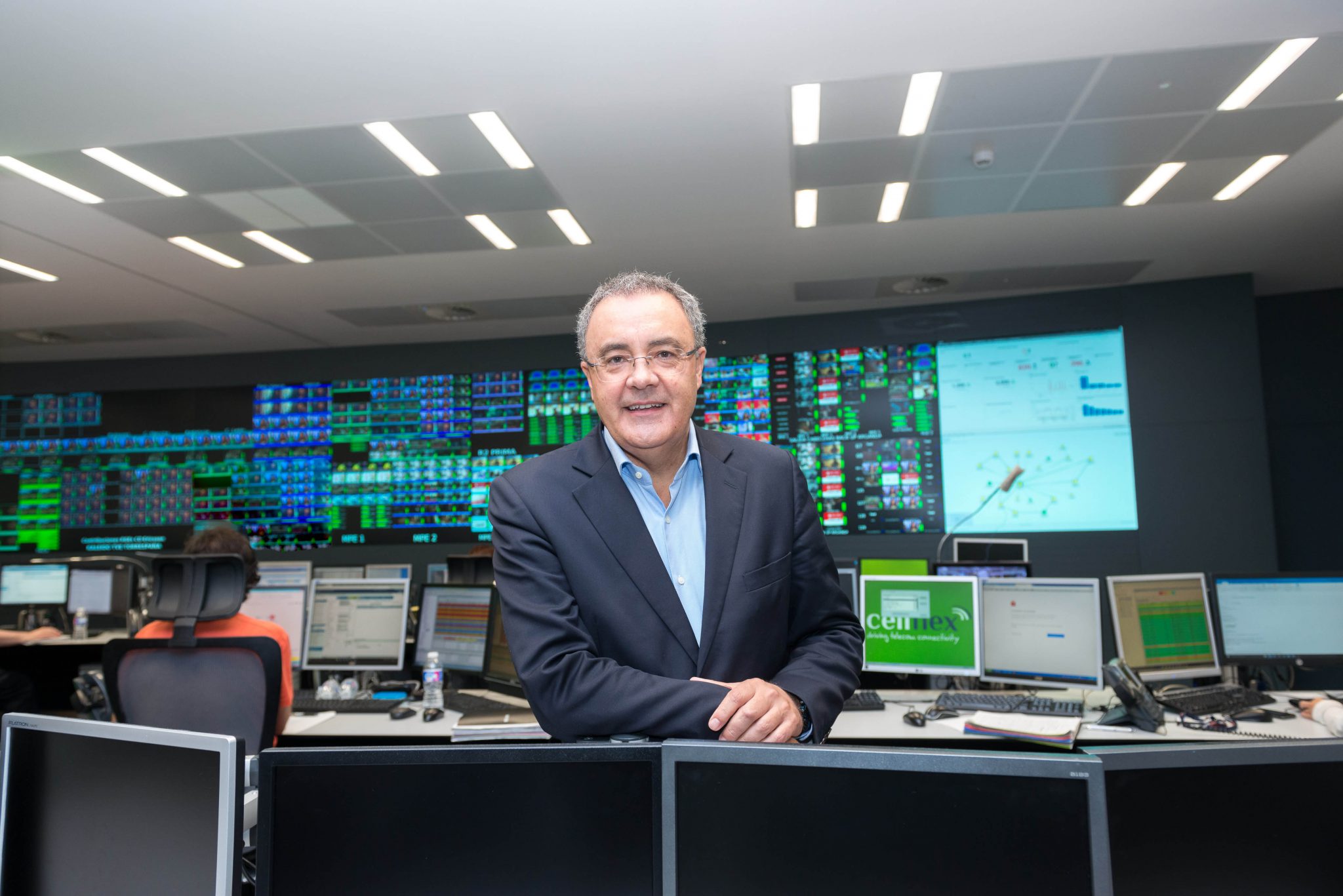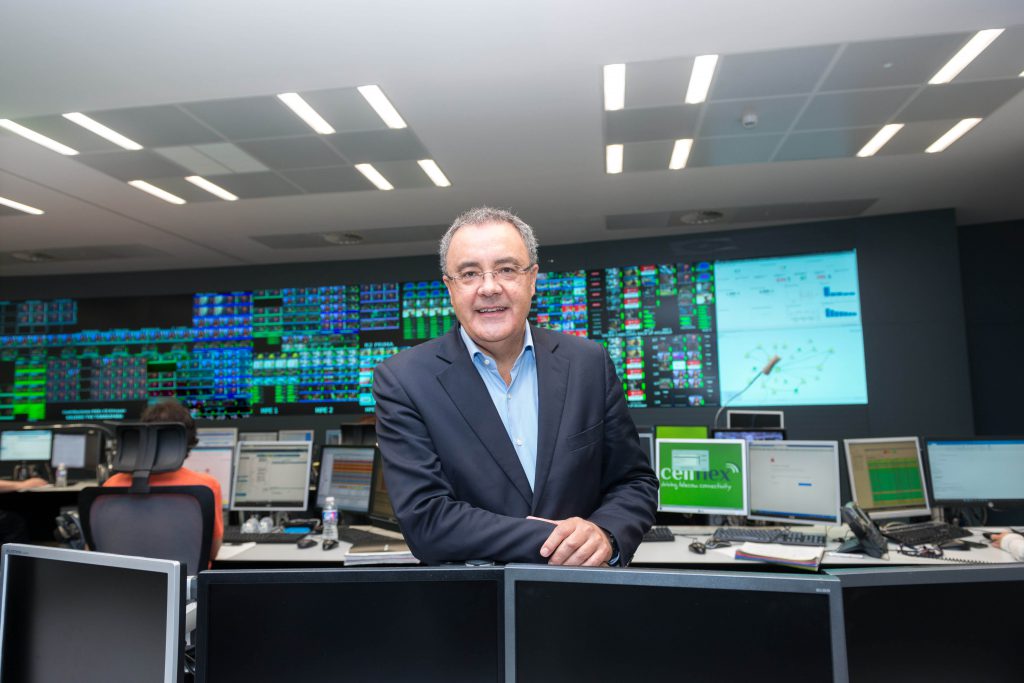 Restless by nature and recognised by those who have shared projects with him as a person capable of anticipating trends, since 2011 Tobías Martínez (Barcelona, 1959) began to think about the model of "neutral telecommunications operator", practically non-existent in Europe at that time.
Aware that the broadcast business had more limited growth options, Tobías Martínez set his sights on the United States, where large operators had been managing telecommunications towers for years in a capital-intensive business model with a long path for future growth.
One morning in August 2014, he met with then Abertis CEO Francisco Reynés, both of whom were on holiday in a town in Baix Empordà, Girona, to suggest how they could spin off Abertis' telecommunications business. During that breakfast, which practically flowed into lunch, Tobías Martínez, who always prepares his arguments very well, convinced Francisco Reynés against all odds to perform a spin-off  that ended up making Cellnex's IPO into one of the most successful projects of the last decade.
"There was a rationality behind this vision; the independent operator project required a level of indebtedness and investment effort that did not fit within Abertis. Most importantly, the window of opportunity could be short. It was only a matter of time before someone transferred that model to Europe and Tobías was clear about it. But, honestly, many of us thought that it was impossible for Abertis to accept the IPO", explains one of the people closest to the manager. "Tobías listens carefully but, at the same time he is very clear about the model and is aware of his responsibility at the helm of the ship".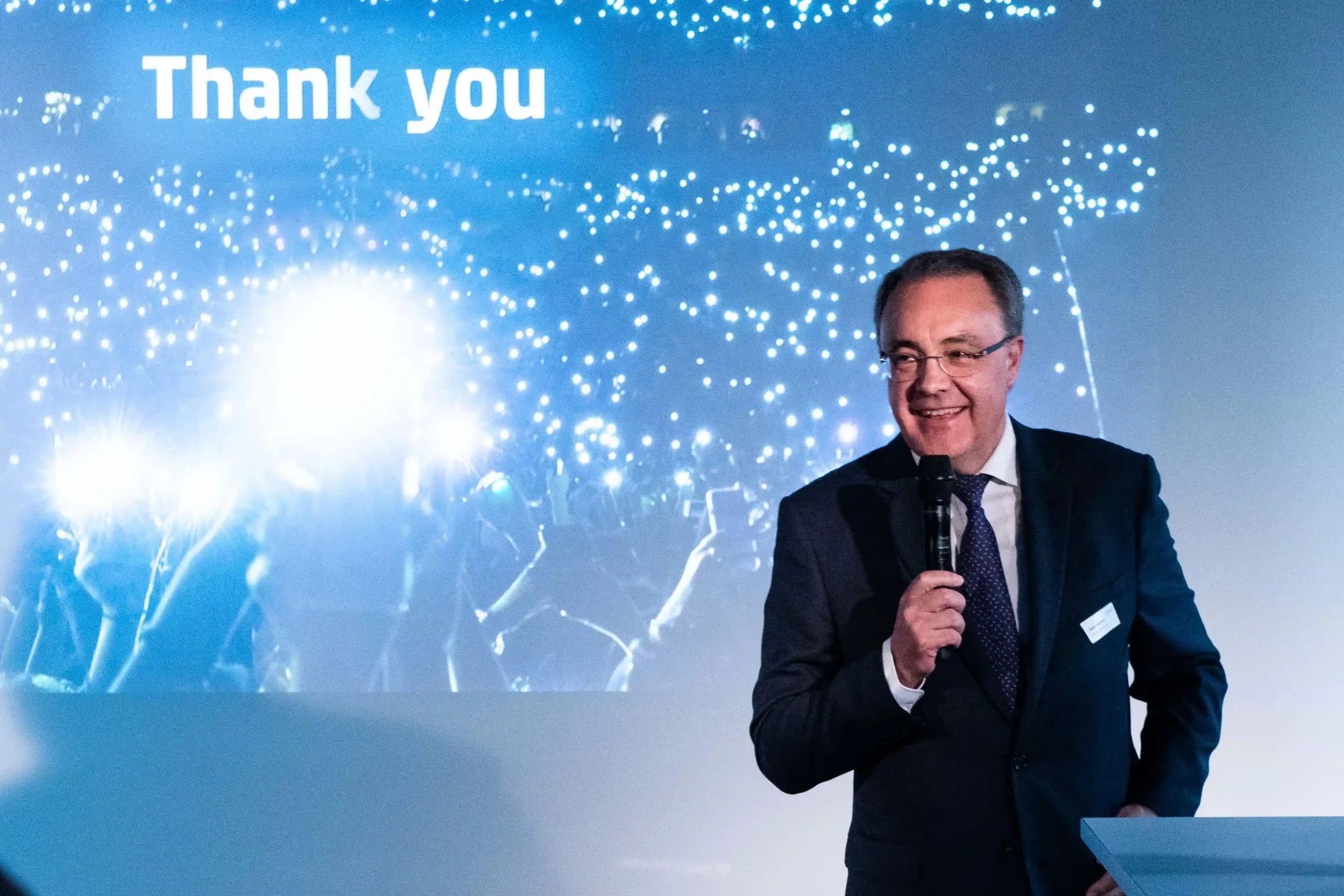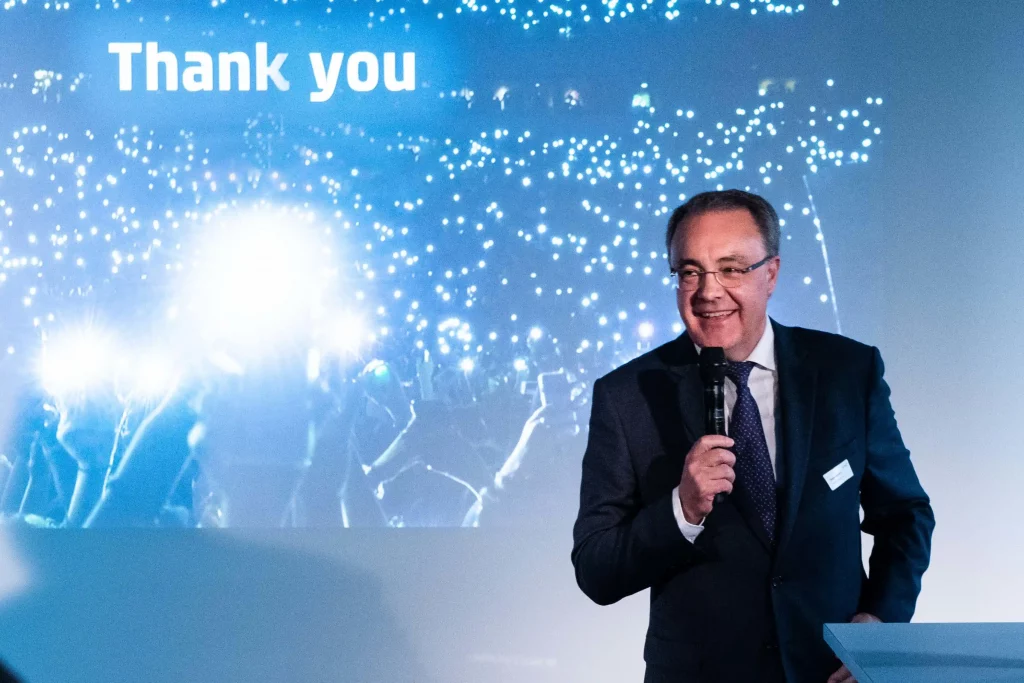 In the IPO, investors valued Cellnex at EUR 3.244 billion, while Abertis's market value was around EUR 15 billion. The rationality of that spin-off can be explained very simply today: Abertis went public in May 2018 after a takeover bid that valued it at EUR 18.181 billion. In 2021, Cellnex hit an all-time high of EUR 38.3 billion, and has rubbed shoulders with the titans of the IBEX ever since. Today its market cap is over EUR 26 billion, among the ten companies with the highest capitalisation in Spain.
Tobías' tenacity, business vision and capacity for conviction and communication are the defining characteristics most often repeated among his close circle and his colleagues on this journey in which the executive's entrepreneurial hallmark has rubbed off on the employees of what is today Europe's leading communications infrastructure group, with more than 100,000 sites in a dozen countries.
This ability passed a second litmus test in the rounds of meetings with institutional investors whom he convinced back in May 2015 to accompany the stock market birth of a business that had just closed its first transformational operation with the purchase of 7,000 telecommunications towers in Italy.
"At that time, it was not so easy to detect a long-term business opportunity, but Tobías transmitted such conviction and passion in the project that it somehow seduced investors," explains an executive who participated in the initial roadshows.
Dedicated body and soul to the project, his specialisation in telecommunications and industrial role was sometimes complemented with tasks that are more typical of a seasoned investment banker or an expert commercial lawyer.
Not surprisingly, the company has financed investments of EUR 38 billion on the capital markets to realise a project that required four historic rights issues over 20 months, with which it raised EUR 14.7 billion, all of which were oversubscribed despite a model that did not conquer investors with dividends.
"The case of Cellnex will be studied in business schools," explains an engineer from the firm, adding that Martínez asserted his entrepreneurial nature (he founded a software and telecommunications company when he was only 20 years old) and spread the enthusiasm of someone who undertakes their own project to a team that has grown continuously, integrating multiple purchases along the way.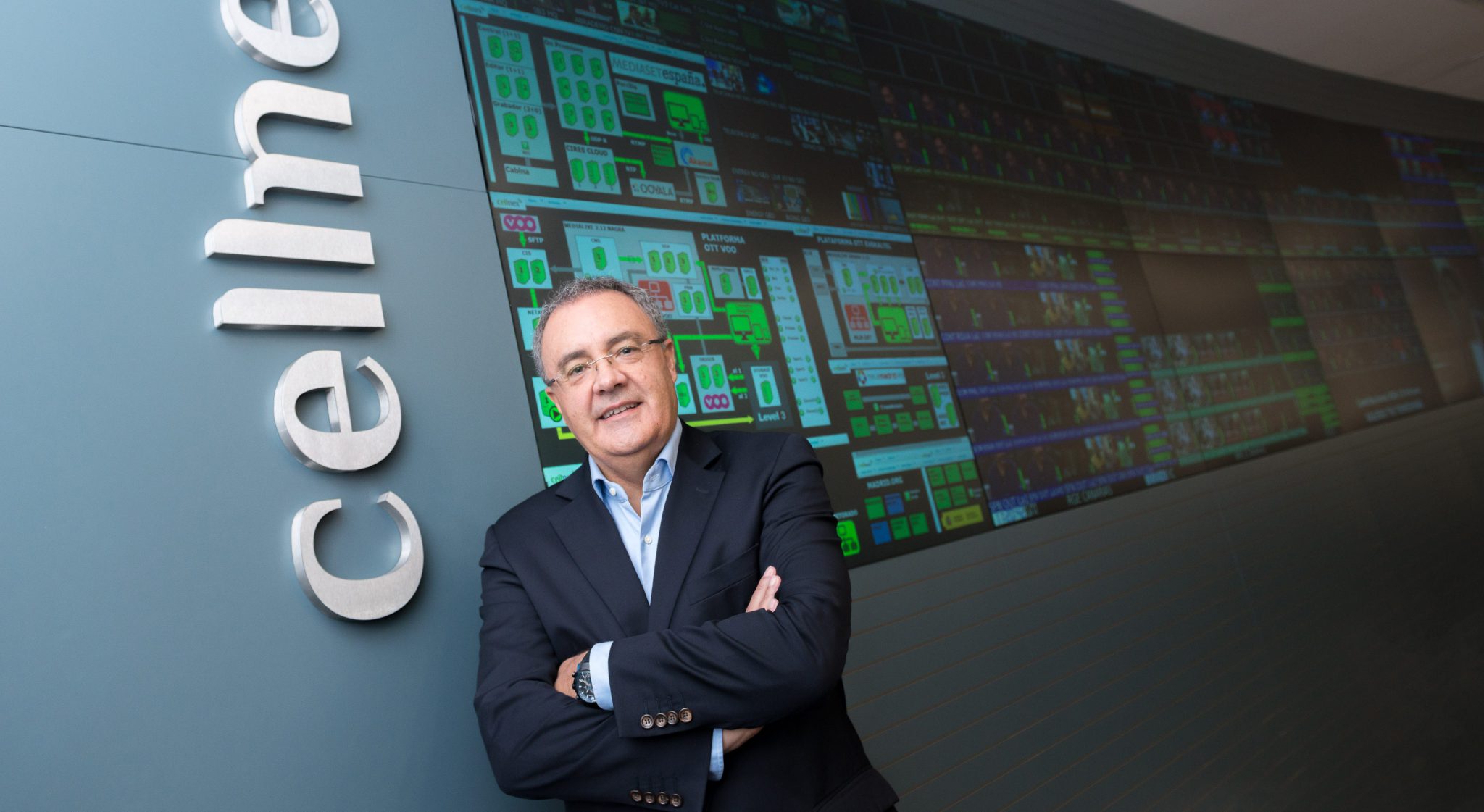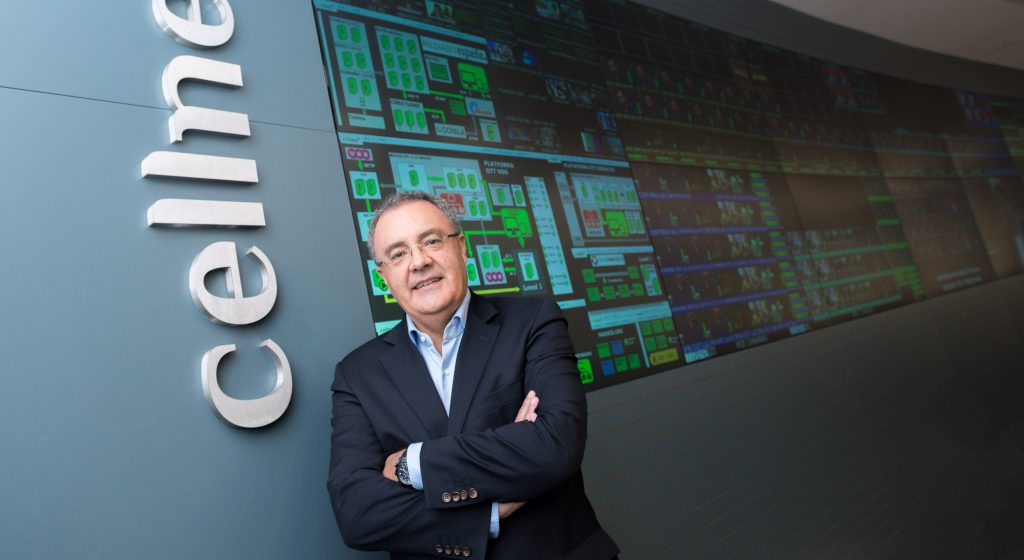 "One of his most notable characteristics is his ability to integrate teams and an unusual ability to communicate to employees his excitement and his sense of belonging. When I started on this project, I felt like an entrepreneur; it was like being part of a start-up with an industrial vision", says another manager who joined the project at the IPO.
His passion for new projects and technologies -which have so much to do with Cellnex's success- is reflected when he rubs shoulders with young entrepreneurs whom Cellnex supports in their projects in the field of digitisation and with whom he seems to share that language spoken only by people who achieve their goals because they simply did not know that it was impossible to achieve it.
With the purchases of large packages of towers in Europe consolidated and with increasing financing costs derived from the inflation that was also increasing, the company announced a new chapter in November 2022 that will be marked by the organic growth of the business by some customers with whom it has established a long-term partnership relationship. It is during this phase that the company's "investment grade" objective to access the debt market under better conditions will be the dominant vector and on which a new growth cycle will be built in the coming years.
A few weeks later, in early 2023, Tobías announced his decision to hand over the baton and pave the way for a new group leadership that can execute the objectives of this new phase with the time horizon and personal energy that the challenge demands. No one doubts that he will be showered with proposals to participate on boards of directors or high-level advisory functions, but those who know him well say that he and his family -who have silently accompanied this full dedication- deserve a break. From June onwards, Marco Patuano will steer that ocean liner that was once a modest sailboat.
read more