Social
The necessary positive impact on society and the economy
Cellnex's contribution in 2022: More than 7.2 billion euros in terms of GDP and more than 70,000 jobs at European level
A company's socioeconomic impact is a fundamental aspect for the development and well-being of a society at various levels. From generating employment to contributing to economic growth, innovation or boosting the regions in which they operate, corporations play a crucial role in the social and economic fabric of any community.
In its purpose – to bring the world closer through telecommunications connectivity – Cellnex already explicitly sets out its wish to improve people's lives by universalising a basic good like communications.
Internationally recognised by the main sustainability indices as one of the most advanced companies in its sector in terms of respect for the environment, human rights, governance, community relations, diversity or labour standards, Cellnex was one of the European corporations to pioneer the adoption of high standards that are not strictly financial.
While validating the saying of Greek fabulist Aesop that "Words that are not followed by actions are worthless", Europe's principal telecommunications infrastructure manager does not wish to remain rhetorical, which is why every year it performs an exhaustive analysis of the impact its operations have on the countries in which it operates, which is its way of proving its commitment to responsible values and practices that contribute to socioeconomic progress.
At the heart of this approach is an ESG Master Plan based on lofty environmental, social and governance objectives to "be an enabler of social progress", including social commitments ranging from financing community projects to working in partnership with charities or educational, social and cultural programmes.
MORE THAN 7 BILLION EUROS CONTRIBUTED TO EUROPEAN GDP
However, above and beyond its commitments to the values and programmes that support the democratisation of communications, Cellnex's own activity and business vision generates an impact that is quantified each year at the firm's request by an independent external consulting firm and published in its annual report.
In the impact study of its 2022 activity, the consultancy measures the group's contribution to employment and direct, indirect and induced wealth in the twelve countries in which it operates.
And the results speak for themselves. In 2022, the company had a socioeconomic contribution in the countries under analysis of EUR 7.266 billion in terms of GDP. 38.9% of this amount (EUR 2.826 billion) corresponds to its direct impact while 46.5% (EUR 3.382 billion) includes the economic activity generated by the company's expenses and investments and 14.6% (EUR 1.059 million) is grouped together in the induced impact, which includes the consumption resulting from the increase in labour income associated with direct and indirect employment.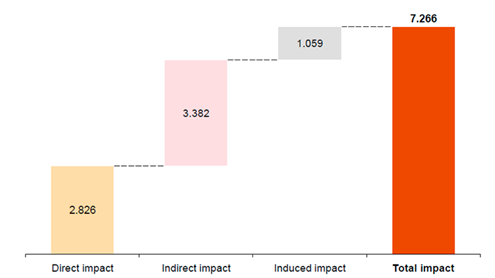 The impact of the company's activity in relation to European GDP is equivalent to 0.07% of the median growth of these 12 countries, with a particular impact in countries such as France (0.12% of GDP), Poland (0.14% of GDP) or Portugal (0.19% of GDP).

In fact, the direct and indirect employment generated by Cellnex's investments and activities in the countries in which it operates amounted to 70,260 jobs, or 0.05% of all employment in the countries in which it is present.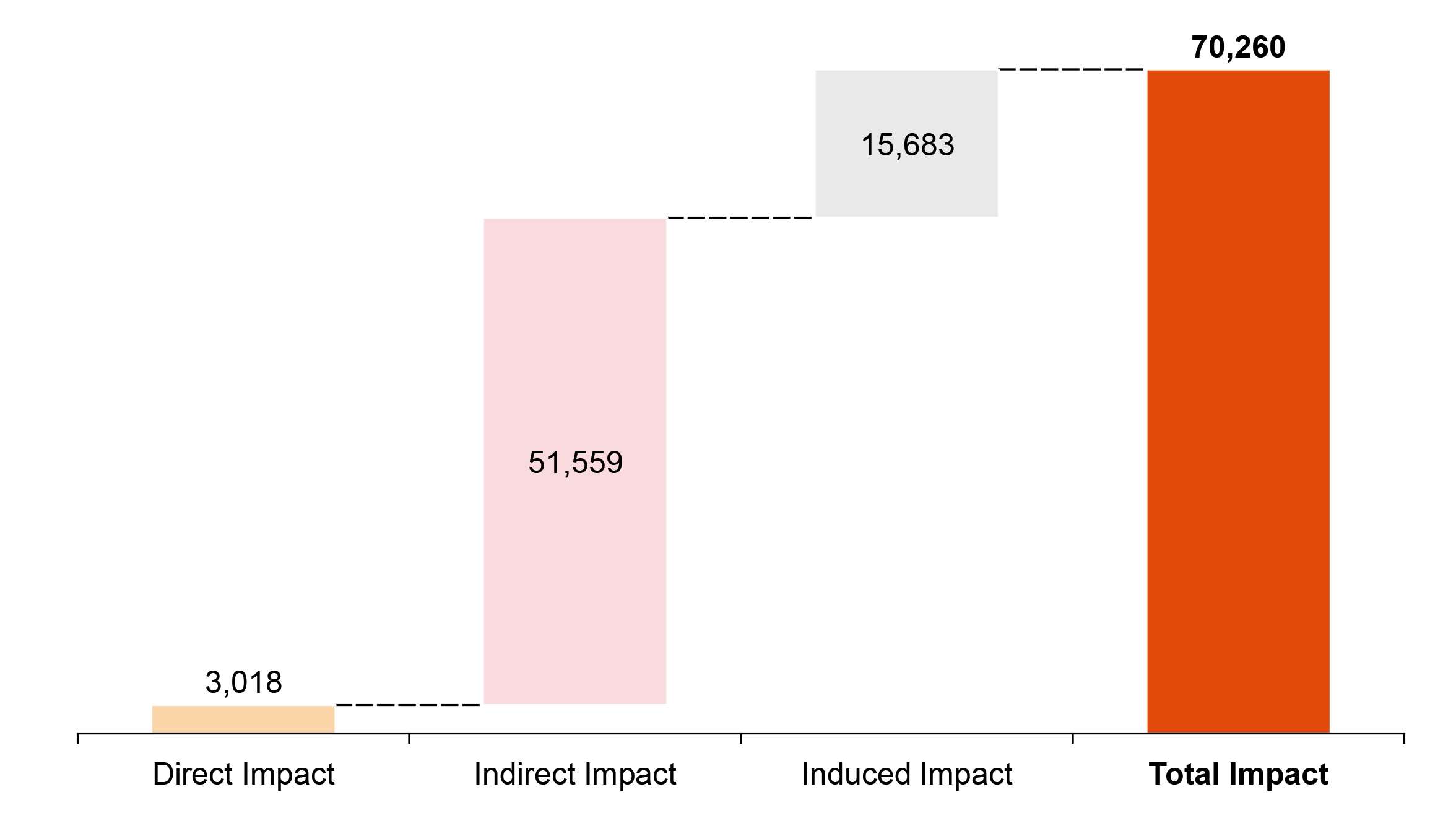 By measuring its impact, focusing on social progress and a commitment to Human Rights, Cellnex proves that business success and positive contributions to society are not exclusive, but rather interdependent and indispensable for a sustainable and prosperous future that requires us to constantly reflect on the consequences of our actions.