Ready to start your professional career?
At Cellnex we believe in incorporating diverse and young talent into the company to shape and build the future of our company.
Whether you are a student and want to do your internship with us, or if you have just graduated, we are waiting for you.
Cellnex is committed to your future and we want to count on your talent.
read more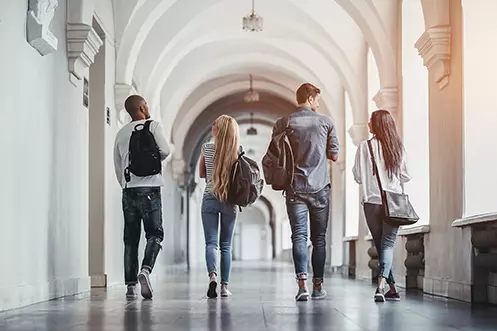 If you are studying and you want to do your internship with us, explore different internship paths in our business areas.
Join Cellnex as an intern and you'll gain real-world experience from day one.
You will be in a multinational, dynamic and collaborative environment. You'll have the support of a buddy from day one, receiving support from your manager and colleagues to ensure your success.
The Graduate Programme is designed for recent Graduates with high potential to accelerate their professional development, giving you access to different areas of the company and offering you international experience. Once the programme has ended, you will be able to join one of our European vacancies.
Value proposition for you:
– 12-month rotational programme with experience in 3 different business areas and experience in minimum 2 different countries.
– Accelerate your career development.
– Support & guidance by the company (mentoring plan).
What profile are we looking for:
– People who have graduated in Telecommunications Engineering, Engineering or Business & Management no longer than three years previously
– A Masters is considered an asset
– Fluent in English
– Willing to join an international experience and future international mobility
– Ready to embrace a new challenge
If you are interested, send us your application to graduateprogram@cellnextelecom.com and we will contact you when we open the registrations.
What do our processes involve?
1. Job application
You have to take the first step! See our job offers and sign up for any that interest you. Once we receive your application, we will analyse your profile in detail to see how well it fits with our requirements for each vacancy.
2. Telephone interview
If your profile matches the requirements for the vacancy, we will contact you to gauge your interest and motivation for the position and to get to know you better.
3. Personal interview
If the telephone interview is successful, we will invite you to a personal interview (face-to-face if possible, or videoconference) with our Talent Acquisition team and/or with the person responsible for the area in question. During these interviews we will assess your professional experience, how well you fit into skills model, and our culture and values.
4. Assessment Center Digital Graduates
If you are one of the finalists of the Graduate programme, you will take part in a digital assessment centre, gamified with strategy and virtual reality games and individual and team activities. We will propose various challenges to enable you to show your full potential.
Why join Cellnex
We enable people to connect and engage with the world, working with passion, honesty, and integrity.
Key pilars of Cellnex
We foster a constructive culture and diverse teams. We lead by example; everyone is a leader. We collaborate, share and innovate.
Read more