Sustainability
Successful first edition of the "Youth Challenge Cellnex"
At the beginning  of the year, we published an article on the start of the "Youth Challenge Cellnex" project. The programme, managed with United Way and several teaching bodies and public organisations, is aimed at a group of young people with a very high risk of social exclusion and attempts to stimulate their interest in continuing training and gaining access to the difficult labour world.
The initiative began in September, at the start of the 2019-2020 academic year, with a group of 56 young people aged 16 to 21 from a secondary school close to Cellnex's corporate headquarters in Barcelona. The 66 volunteers from Cellnex and the centre's teaching team jointly followed a two-pronged approach: accompanying and training young people in a difficult social context to reduce school drop-outs, offering them a direct connection to the world of work to encourage them to continue studying and increase their employability through training.
Don't miss the summary of their experiences this year in this video:
After 19 activities and more than 800 hours of training and mentoring, 89% of students stated that their mentor has helped them to want to continue with their studies, and rated their relationship as 9.4 out of 10. This is a reward for an effort that was not easy to keep up during this year, marked as it was by the exceptional circumstances and limited social contacts needed to slow down the pandemic.
Despite this context, students were able to enjoy lectures, training sessions provided by Cellnex experts and visits to centres operated by the Company where they participated in active learning workshops. They also took part in mentoring sessions focused on improving self-esteem, looking to the future and fostering STEM (science, technology, engineering and maths) vocations. In this connection, students gave a score of 8.3 to the chance to discover new professional opportunities thanks to their coach.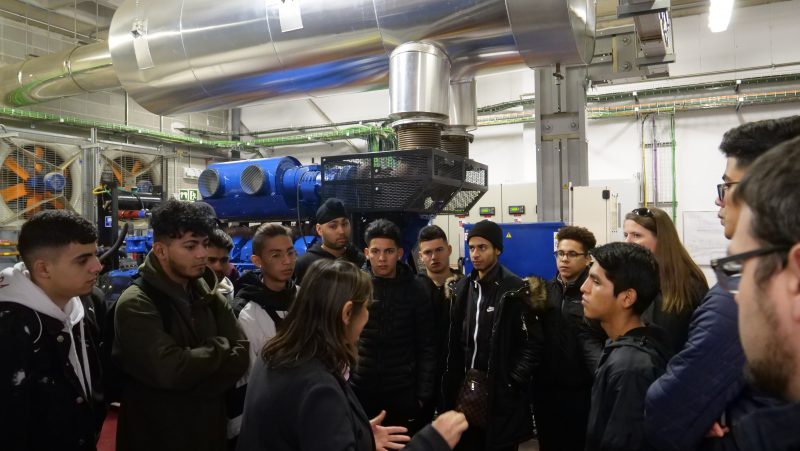 For Cellnex, this initiative is the result of a commitment to sustainable management, the will to generate a positive social impact and promote talent, all of which are pillars of the group's CSR strategy.
However, this project would not be possible without the students, who are looking for a guide to help them focus on their future, the teachers who accompany them and the Cellnex professionals volunteering their experience and time to serve the community. To all of you: Thanks very much!
read more