Sustainability
Investing in people, investing in the future
Cellnex teams up with the EADA business school to offer an ad hoc MBA to foster internal talent
Training is a key principle in any corporation that does not wish to be left behind in times of accelerated change. This is even more the case if innovation is one of its hallmarks, as it is for Cellnex.
While the World Bank warns about the need to refocus the specialisation and training of workers, predicting that in 2022 the use of Artificial Intelligence could replace more than half of current jobs in developing countries, a recent study from the Institute of the Future and Dell Technologies predicts that by 2030, 85 percent of jobs will be in tasks that have not yet been invented.
Like other large corporations, Cellnex dedicates efforts and investment to the ongoing training of its staff and even participates in external initiatives to foster STEM (Science, Technology, Engineering, and Mathematics) vocations among young people and students.
Some large companies finance generic Business Administration programmes for their most promising employees so that they can take advantage of the new skills in the future.
In an innovative twist to talent promotion, Cellnex has taken one step further, teaming up with the EADA Business School to design a specific MBA for employees that has just completed its first year.
"We had been thinking for some time about collaborating with a prestigious business school to create an MBA with content adapted to our situation, more Cellnex-oriented than the typical postgraduate degree. A team from the business school and the company decided on the approach of multidisciplinary studies focused very sharply on our needs", explains Mónica Gracia, from Cellnex's People management.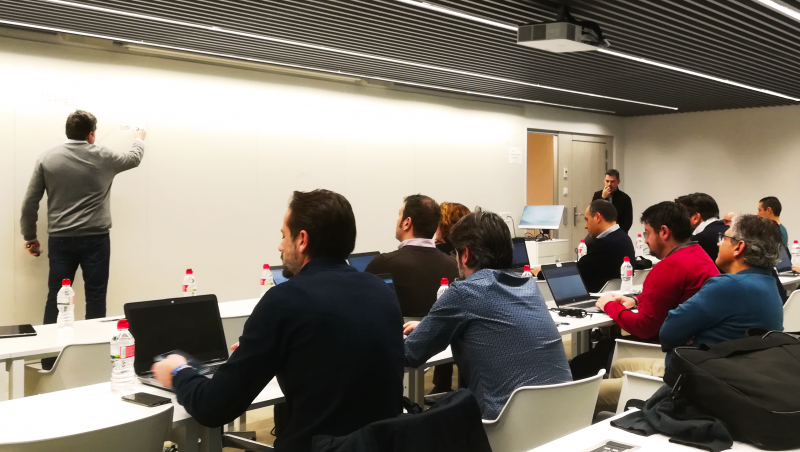 Around twenty employees from four countries (Spain, Switzerland, France and Italy) have just graduated after presenting four projects designed specifically to be implemented within the company.
Although the training was provided by lecturers from the business school, Cellnex experts in each subject area participated in presenting the modules, while other interlocutors from the company were involved in advisory or mentoring tasks in the final master's degree project. The company's CEO, Tobias Martinez, took part in the closing session at which the final projects were presented.
Mónica Gracia adds "The objective is to generate a pool of talented people qualified to take on leadership and management roles within the company in the future, providing them with new strategies, content, skills and at the same time reinforcing our commitment to Growing together, the motto of the People area."
Once you stop learning, you start dying
This popular statement, attributed to Albert Einstein, is well suited to Andrés Toribio who, at 43, has just graduated from this master's degree. As a senior Telecommunications Engineer, since he joined Cellnex in 1999 he has witnessed the transformation of the chrysalis into a butterfly.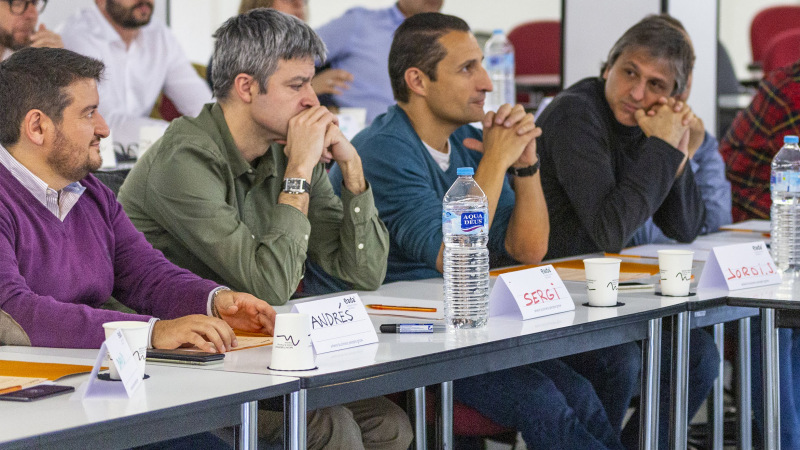 When he started out as an assistant in a small subsidiary of Abertis with services for the audiovisual and mobile radio communications sectors in Spain, he never suspected that this modest business would become the leading multinational telecommunications infrastructure in Europe which over the last five years has multiplied its value by five and the volume of assets under management by eight.
He began his career managing networks and is now responsible for the group's quality and risk management plans worldwide, after participating in the first global transformation plan in the mid-2000s.
"I have lived through an amazing transformation and diversification. I have seen how we have gone from the broadcast business in a single country to a multi-product project present in eight countries, twelve in the near future. This job has offered me growth opportunities that have allowed me a cross-cutting vision," explains Andrés Toribio. "I love learning and this Master has been a gift that has complemented my vision of business and strategy. For me, the most satisfying aspect is the opportunity to create links with other business units. In my division, we are currently integrating and standardising projects within the framework of international acquisitions and sometimes you have to have an iron fist in a velvet glove (…) to have colleagues, whom I now count as friends, in the business units, which I think will open doors to deploy international projects".
więcej