Success Case
BICISENDAS (2019-2022)
Sustainability
Cellnex Telecom, through its company Tradia Telecom SA, participates in the "
BICISENDAS
" project that is focused on the research and development of innovative solutions for 
bike smart lanes
. The project aims to improve several aspects in the scope of bike lanes, like comfort of users and safety, besides to save environmental sustainability. Therefore, the project experiments innovative materials and deployment processes, in addition with the 
digitalization of bike lanes, by integrating advanced communication solutions
 to protect VRUs (Vulnerable Road Users) and provide new mobility services for managers and users of the bike lanes.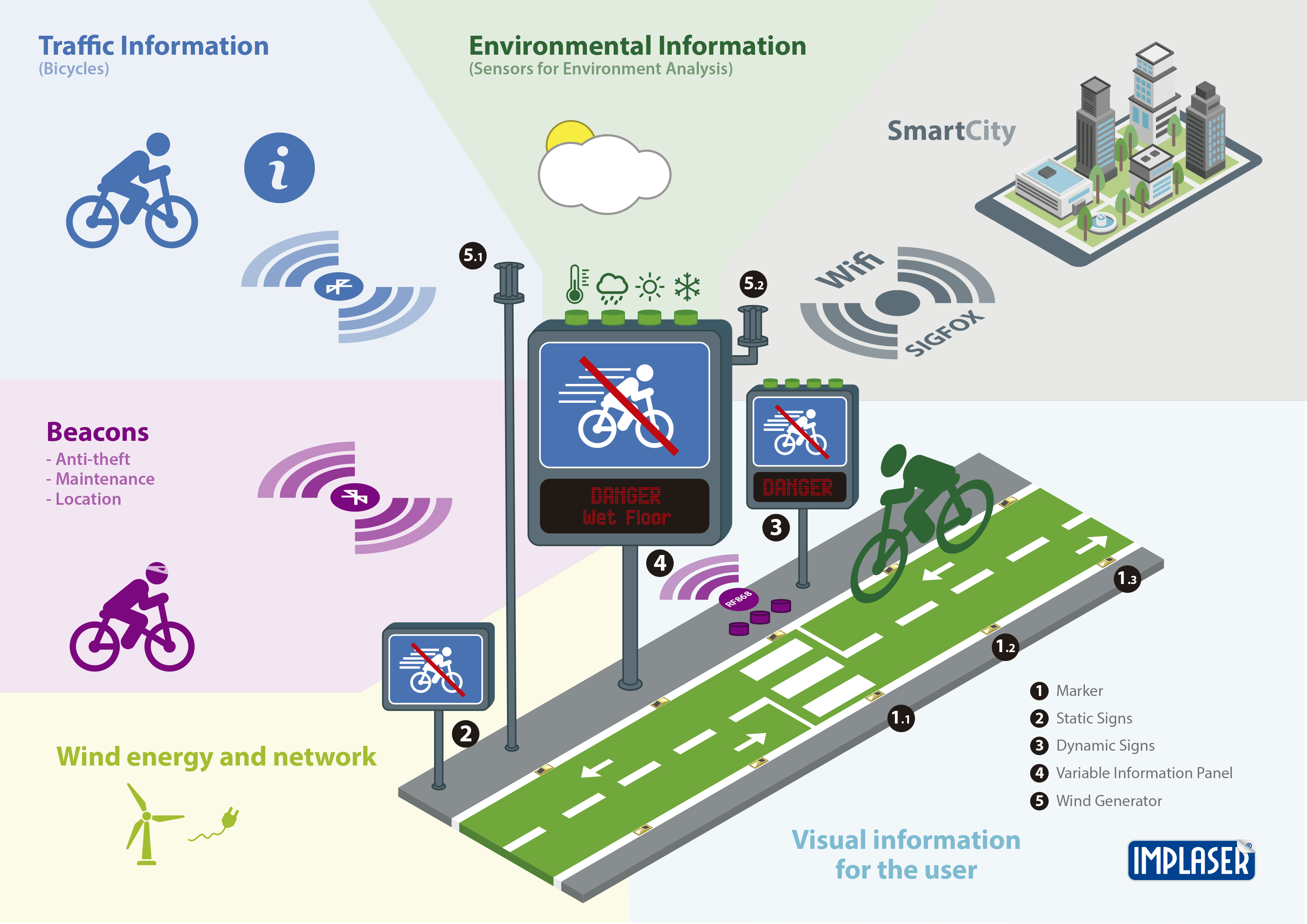 Cellnex Telecom is the main ICT partner of the proyect, adding value in the development of:
An advanced IoT network (low power, long range, energy efficient, reliable) that supports connectivity between the network of sensor and actuator devices and the smart platform.
A V2X network to support the deployment of C-ITS (Cooperative Intelligent Transport Systems), aiming to improve the safety of VRUs like ciclysts and pedestrians.
An Smart Platform that integrates and manages the information collected from the bike lane, enabling the deployment of new services and applications.
New real time applications for the users of the bike lanes and the managers of mobility services.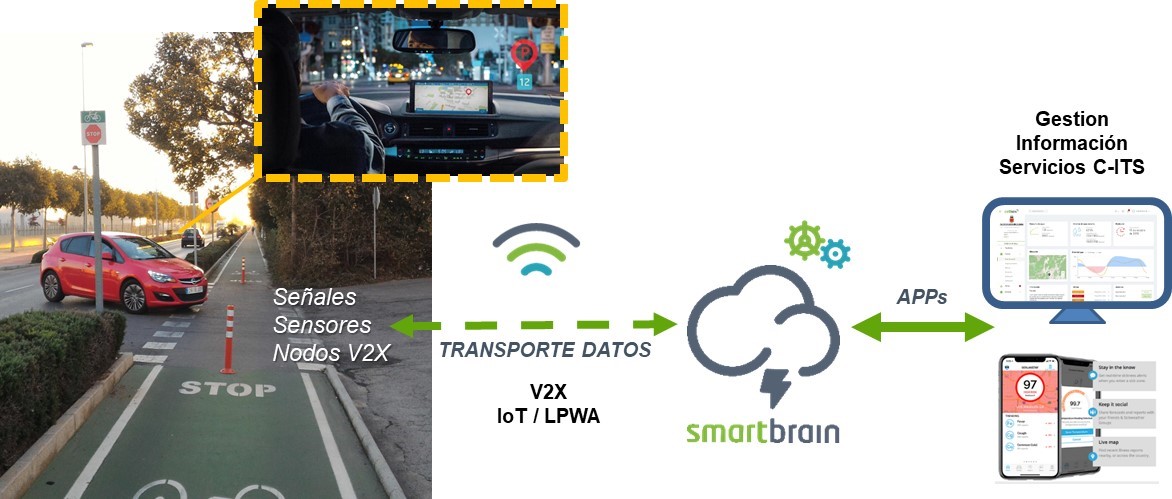 The BICISENDAS project is funded by the Strategic Program Framework CIEN-2018 of CDTI (Reference IDI-20181097). Cellnex Telecom performs the project in collaboration with IDNEO, IMPLASER, TEX, KOMPUESTOS, FCC AMBITO and FCC CO, who also leads the consortium.