Product detail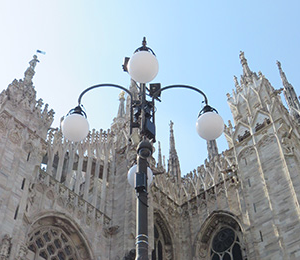 Distributed Antenna System (DAS) is a means of propagation of wireless communication, that amplifies and transports any wireless signal; so do so called small cells. A DAS is protocol agnostic; it can transport any wireless signal be it from one of the mobile operators, the signals of public safety networks, private networks, portable radio's, etc. In this sense, a DAS is a building utility like any other. From the landlord's perspective it is a generic building facility; from the tenants or users perspective it is a natural service capability of 'his' building or venue. With a DAS, a building meets the expectations of a demanding public.
Cellnex plays the role of a real neutral host and manages the complete life cycle of the solution: permits, design, installation, commissioning, operation and maintenance (O&M), and service quality assurance.

Cellnex deploys multi-operator solutions, so that a common telecom infrastructure can be used by different MNOs. Mobile operators are the license holders and therefore own the frequencies. The alignment with them is a specialty that requires a lot of experience and a deep knowledge of radio networks. Our vast experience and our role of coordination reduce the time to market while providing an excellent quality of service. Sharing infrastructure results in an improvement in cost efficiency and minimises the visual impact. The open model allowed by Cellnex is beneficial for all engaged parties and provides universal service to all users, regardless of which MNO are they subscribers.