Technology
Boosting the 5G ecosystem in France
Cellnex reached an agreement with Bouygues Telecom to deploy and operate a new fiber optic network in France to connect rooftops, towers, telecommunications sites and edge computing centres, all of them key infrastructure for the deployment of the 5G ecosystem.
Planned investment up to 2027 stands at € 1 billion, which will be used to roll out a network of up to  31,500 km., interconnecting the telecommunications rooftops and towers providing service to Bouygues Telecom —5,000 of which belong to Cellnex— with the network of "metropolitan offices" for housing data processing centres (Edge Computing).The agreement also consider the deployment of up to 90 new "metropolitan offices" until 2027 that will join the 150 centers already agreed with Bouygues Telecom in December 2018 (88) and February 2019 (62).
Tobias Martinez, CEO of Cellnex states that "the agreement to roll out a genuine fibre ring in France interconnecting various key elements for the Fixed and Mobile ecosystem ranging from the towers connected to the fibre, the data processing centres distributed in the network, to small cells, represents our commitment to a holistic cooperation model with our key customers to facilitate planning and efficient operation of the telecoms infrastructures networks".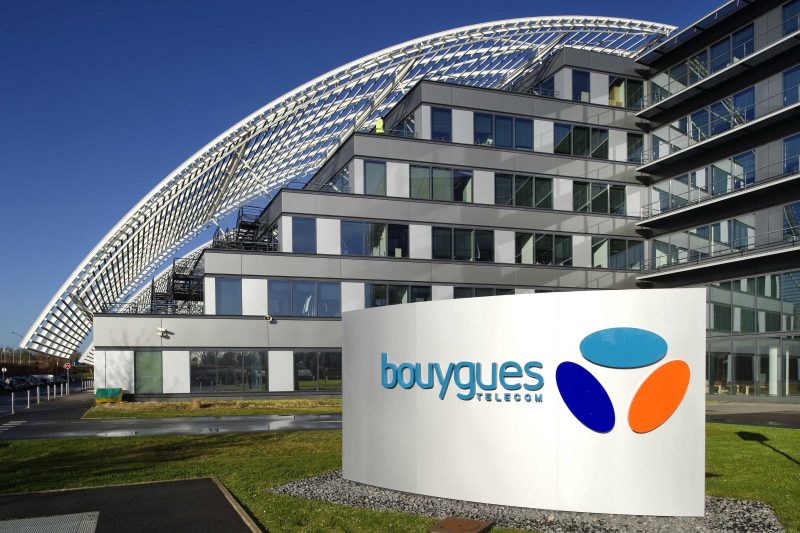 Bouygues Telecom will be the anchor tenant of the new network, with whom Cellnex will sign a 30+5-year contract that extends its current backlog up to 44,000 million euros.
Bouygues Télécom Network Director, Jean Paul Arzel, underlines that "Bouygues Telecom is proud to go with Cellnex into a new partnership which will bring great opportunities to enhance the capacity of our fixed and mobile network through a high performance optical fiber infrastructure, and support and accelerate our 5G rollout. Also to develop new services for our B2B customers and to continue to deliver an excellent Quality of Service to all of our customers".
The new agreement with Bouygues Telecom reinforces Cellnex's position in the French market, where Cellnex has been operating since 2016 when acquired an initial package of 500 sites  from Bouygues Telecom. The company continued to expand its footprint in 2017 and 2018 thanks to new agreements with Bouygues which, in total, involved Cellnex acquiring and managing more than 5,000 sites. In 2018 and 2019 the collaboration was extended with agreements aimed at the development of 5G networks and infrastructure.
In 2019 Cellnex also signed an agreement with Free, the mobile operator controlled by Iliad, to integrate 5,700 sites in France and deploy 2,500 new locations for this mobile operator until 2027.
Once all the agreements with Bouygues Telecom and Free (Iliad) were closed and built all planned sites (until 2027) Cellnex will manage a portfolio of almost 14,000 locations in France, becoming the main market of the group by volume of assets managed and by turnover.
Cellnex has executed or committed since 2016 more than € 5 bn of investment in growth operations in France.
leia mais