In an ever-changing world, establishing strong and lasting relationships with our suppliers is key to achieving Cellnex's goals.
Telecommunications are changing the way we connect with the world around us. To be able to respond to the needs of the market, the collaboration of our suppliers is of vital importance.
That is why we consider our suppliers as partners, with whom we build, hand in hand, the telecom solutions of the present and the future.
Cellnex suppliers must share our values and commitment to society and the environment. We periodically evaluate the degree of sustainability of our suppliers, as well as their impact on climate change.
€1.035M
Annual procurement volume 2022
+4.058
Number of active suppliers 2022
+90%
Average % of local suppliers 2022
1/3
Areas of opportunity
Telecom infrastructure installation and maintenance services
Engineering services for the deployment and maintenance of telecom networks
Data communication equipment (Datacenters)
Telecom network terminals and accessories
Equipment for IoT networks, SmartCities and critical networks
Air conditioning equipment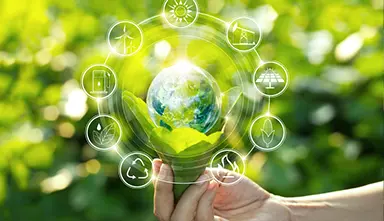 At Cellnex we integrate ESG (Environmental, Social and Governance) aspects into our strategy, but also in the supply chain. We periodically carry out ESG assessments of our suppliers together with our partner Ecovadis.
In addition, we are part of CDP and ask our suppliers to disclose information about their impact on climate change, carbon footprint and the environment.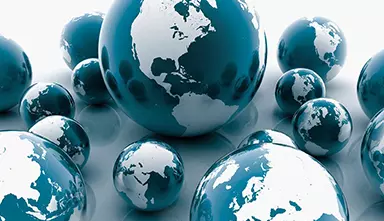 CDP is a not-for-profit organisation that manages one of the world's leading global disclosure systems for investors, companies, cities, states and regions to manage their impact on the environment. Cellnex is considered by CDP to be one of the top ten
Spanish companies combatting climate change.
This would not be possible without the help of our suppliers. That is why Cellnex participates in the CDP Supply Chain, which evaluates our suppliers' level of impact on climate change.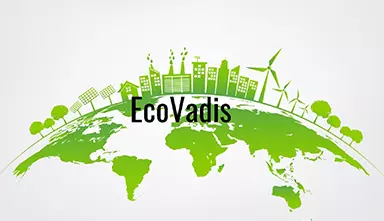 Sustainability is a central and indiscernible element of Cellnex's corporate strategy. Cellnex conducts its business responsibly and in accordance with a series of principles and values, which it also wants to pass on to its stakeholders, especially its supply chain. To that end, we have developed a sustainable procurement policy that involves a series of mandatory requirements in terms of social, business and environmental integrity.
We have selected the external company EcoVadis, which combines Corporate Social Responsibility expertise with online tools enabling our suppliers to save time and
resources in sustainability assessment and annual reporting with:
A confidential and efficient questionnaire and professional analysis of results
A scorecard (which can also be shared with other customers)
Tools to assess and improve your business practices