_CELLNEX
Driving sustainable telecom connectivity
Connectivity solutions
Our society, our industries and how people and things interact with each other are undergoing a great shift towards digital. Cellnex offers a wide range of solutions where connectivity plays a key role by enabling digital transformation in the scenarios where we live, work and entertain.
Technology
Cellnex's multi-technology proven track record is the key to delivering comprehensive solutions capable of meeting end-to-end needs, as the right connectivity response is often a combination of various technologies, collaborating with one another.
Interview with the Chairman and the CEO of Cellnex - Integrated Annual Report 2022
Building for the long term: starting the next chapter of Cellnex's equity story
A fireside chat with the Chairman and the CEO on Cellnex Integrated Annual Report 2022.
Within the framework of the Integrated Annual Report 2022, Fiona Maharg-Bravo interviews the Chairman of Cellnex –Bertrand Kan– and the CEO –Tobias Martinez– to evaluate the financial year as well as the challenges and opportunities for 2023.
At Cellnex, the entire team strives every day to ensure that our business activity is as respectful as possible with our surroundings and the environment. Our challenge now is to improve until we reach a zero-emissions business activity.
Tobias Martinez
_CHIEF EXECUTIVE OFFICER CELLNEX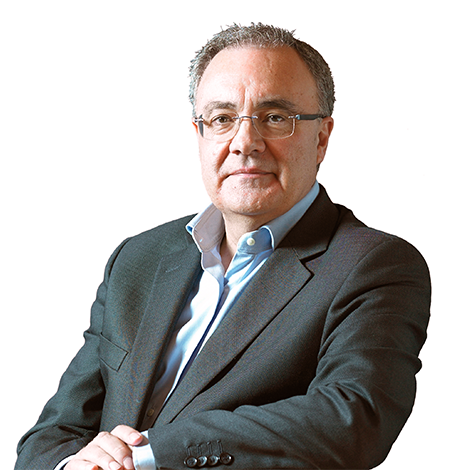 Connected Street Infrastructure In London
Outdoor DAS Small Cells in historical city of Italy, Erice
Complete coverage in the largest car park group in Spain bringing connectivity to the most difficult places
Manchester City's Etihad Stadium is Fully Connected
Milan Underground Metropolitana L5: A new metro line granting full mobile coverage for travelers
Cellnex connects Wanda Metropolitano Stadium in Madrid
Port of Oulu – Smart port, digital twin and port-connectivity ecosystem
Edge Connectivity to optimize Steveco's port operations
5G private wireless network to support Konecranes' advanced R&D work